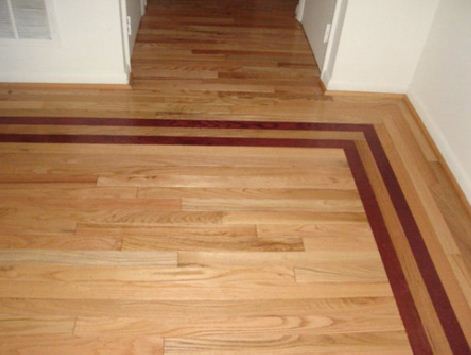 More and more homeowners are opting for floating floorboards to upgrade their properties. But what is a floating floor? In this article, the pros at Barbati Hardwood Flooring discuss the benefits of this modern type of flooring and whether it's suitable for your home.
The team at Barbati Hardwood Flooring has floored hundreds of modern homes, historic properties, elegant apartments, and upscale restaurants. We have the knowledge, experience, and tools to reinvigorate your spaces by installing beautiful hardwood floors or restoring your aging boards. Contact us today at 484-354-8869 to get an estimate.
Why Choose Floating Flooring?
Typically, hardwood flooring is installed by nailing or gluing the boards to a subfloor underneath. This is a time-consuming process, and based on the size of your space, installation can take anywhere from three days to two weeks.
Floating flooring eliminates the need for smelly adhesive or tricky nails. Instead, these boards slot together like puzzle pieces, creating a strong layer that effectively "floats" above the subfloor below. Not only are these boards quicker to install, this installation also leaves wiggle room for the boards to expand and contract as humidity levels rise and fall. The result: The boards are more resilient against warping and bending.
However, there is a catch. Floating floorboards cannot be sanded, making these boards unsuitable for parts of the home that experience heavy foot traffic. Walking on these boards can often produce a hollow sound which can be alleviated by installing a layer of cork underneath the floating flooring.
If you're not sure which flooring product is best suited to your home or office space, turn to the team at Barbati. Our pros will visit your property, evaluate your rooms, and provide recommendations on the best flooring product based on your space, budget, and design goals. We have experience installing a wide range of engineered and hardwood products, including floating, nail-down, and glue-down flooring.
Want Floating Flooring? Turn to the Pros at Barbati
Unlock the full potential of this hardwood product with help from the team at Barbati. We also specialize in restoring and refinishing hardwood floors, eliminating scratches, scuffs, and stains to restore your boards to their former luster. Call 484-354-8869 to find out more about our hardwood floor installation service.