Historical Restoration
Making the old new again
Historic Floor Restoration
Barbati Hardwood Flooring offers exemplary Historical Restoration services to make old floors look like new. Historic homes have some of the finest flooring available, and replacing it might be a mistake. While historic flooring restoration takes the finest artisans, the results speak for themselves. Barbati Hardwood Flooring specializes in restoring the old to be better than new, since the finest old floors are usually better than anything on the market today.
The Historic Dower House
This project was an entire historic mansion flooring refinishing project. The historic Dower House in West Chester, Pa Chester County is the oldest inhabited house in West Chester, and is noted for its historic craftsman excellence, defining the vernacular architecture of the Chester County area. We sanded floors down to new wood, revealing their past glory. We water popped, applied stain, and three coats of polyurethane to make the floors reflect their past and continue life anew. Please watch the video below to see a short description of the work we did.
Before
After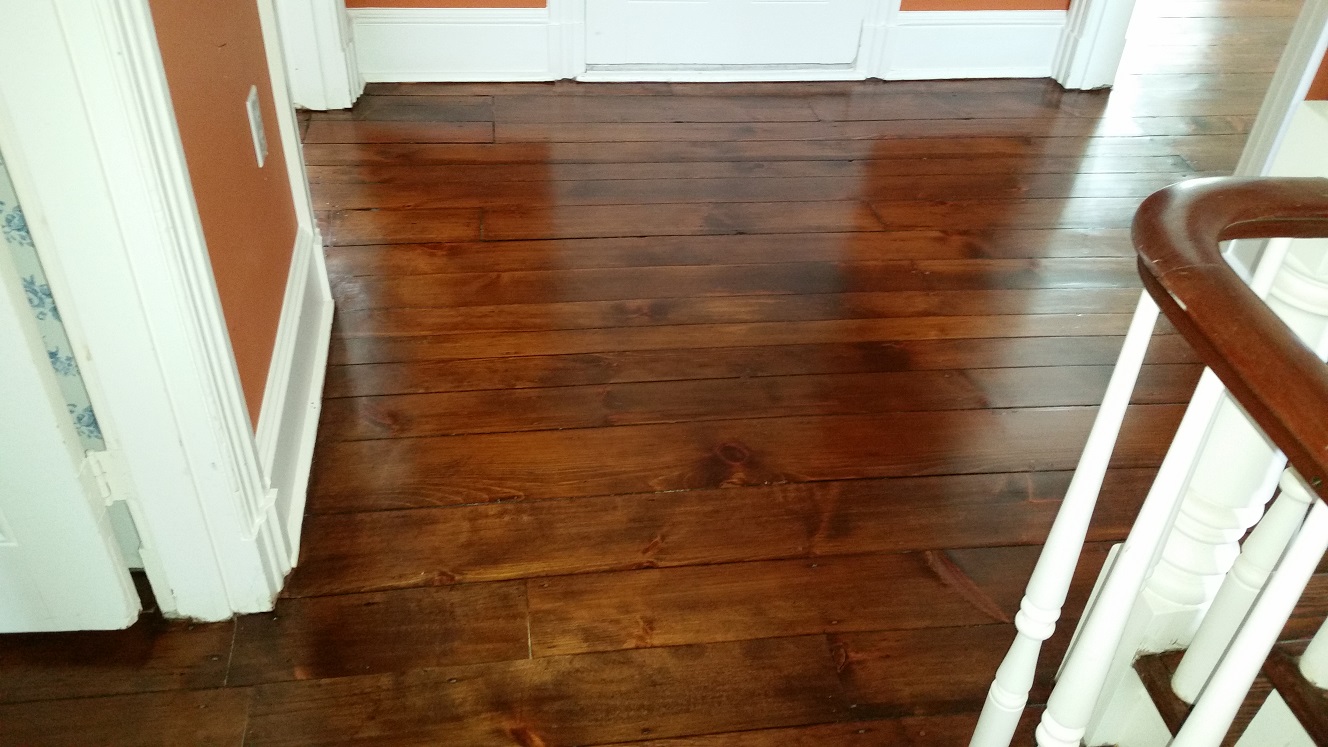 A Historic Chester County Home gets its floor restored.