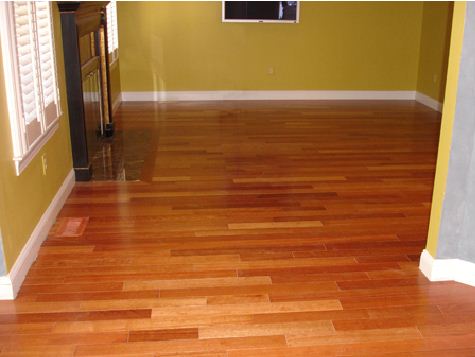 While hardwood flooring is beautiful, this classic material is prone to warping and discoloring over time. Engineered hardwood boasts the same aesthetic appeal at a lower cost with added durability. At Barbati Hardwood Flooring, our pros have extensive experience installing engineered hardwood, pre-finished, and unfinished flooring products. With our help, you can tap into the full potential of this coveted material.
Over the past three decades, we've floored hundreds of homes, historical properties, and restaurants. Our expertise enables us to tailor your new flooring to your budget and needs. To get started, contact us today at 484-354-8869.
Let's look at why locals trust our pros to install their engineered hardwood floors:
1. Extensive Experience
The experience and overall talent of the team that installs or refinishes your engineered hardwood floors will have a profound impact on the final outcome. An inexperienced contractor can cost you thousands of dollars more in the long run as you're forced to dig into your own pockets to cover the cost of repairs or restoration. We have decades of experience installing and repairing hardwood flooring and engineered hardwood products arming us with the expertise necessary to deliver stunning results.
2. Custom Design
Whether you want to lighten or darken the color of your engineered hardwood or add texture and character to your flooring with the addition of beautiful custom border inlays, accenting borders, and medallions, our team has what it takes to turn your dream designs into a hardwood reality.
3. Impressive Portfolio
Our portfolio features pictures of many of our previous hardwood flooring installation projects. Click here to take a look at just a few examples of our most recent work.
Need Help Installing Engineered Hardwood Flooring? Speak to the Pros
While engineered hardwood flooring is designed to be easy to install, even minor mistakes during installation can lead to major complications down the line. Make sure your flooring doesn't buckle under pressure; turn to the pros at Barbati Hardwood Flooring. We have more than 30 years of experience installing, refinishing, and restoring hardwood floors. Contact us at 484-354-8869 to get started.