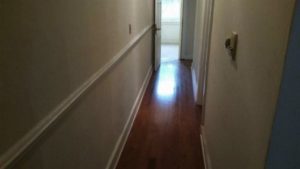 Linoleum, carpets, and tiles have their time and place, but only a new hardwood floor can help you attain a timeless aesthetic that is both durable and elegant. However, as countless homeowners have already discovered, enlisting the help of an expert crew is the only way to reap the full rewards of this classic material. At Barbati, our team has more than three decades of experience in hardwood flooring installation in Dover DE.
We have floored hundreds of homes and several upscale restaurants, giving each project its own unique flair by creating custom border inlays and accenting borders and corners. Call us today at 484-354-8869 to unlock the full potential of your indoor space.
Should I Hire a Specialist to Install My Hardwood Floor?
Always! Hardwood flooring installation is not a DIY project; it involves complex techniques that can only be mastered after many years of experience. You will also need expensive tools and familiarity with a wide range of materials and construction styles.
At best, tackling hardwood flooring installation by yourself can lead to an amateur result that must later be refinished or even reinstalled by a professional crew. At worst, you could cause major damage to your home.
At Barbati, our team is experienced with installation of staple flooring, nail down flooring, glue down flooring, and floating flooring. We can also install unfinished, pre-finished, and engineered wood flooring products. With our help, you won't have to scale down your big idea.
Can Barbati Install Hardwood Flooring That Matches My Existing Flooring?
Yes! This is one of our most frequently asked questions, and homeowners are always relieved to hear that we have access to many styles of antique flooring, enabling us to produce stunning results for historic hardwood flooring restoration projects.
Can Refinishing Help Eliminate Scratches?
Certainly! Over time, your hardwood floor can get scratched, scuffed, and even dented. Our team can restore your hardwood floor to its former luster, working meticulously to eliminate all types of wear and tear.
The Hardwood Floor Dover DE Homeowners Recommend!
More than 90 percent of our clientele are repeat customers and referrals, which is a testament to our exceptional service and beautiful results. Call us today at 484-354-8869 to discuss your project with a member of our team.