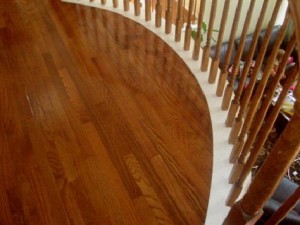 A hardwood floor can reinvigorate any space, adding sophistication, value, and style to your home. But before you go the DIY route, be warned that a botched installation or refinishing can actually cost you more in the long run. At Barbati, our expert crew has spent decades installing, repairing, and restoring wood floors throughout New Jersey. When searching for a company to install a new hardwood floor, New Vernon NJ residents trust the team at Barbati.
Since the late 1980s, we have floored hundreds of upscale restaurants and houses, helping homeowners and business owners upgrade and enhance their most cherished spaces. We have access to a wide variety of wood stains, colors, and species, enabling our pros to tailor every element of your new hardwood floor to your tastes. Call 484-354-8869 today to schedule a consultation.
3 Important Qualities to Look for When Hiring a Hardwood Floor Contractor in New Vernon NJ
New wood floor contractors are springing up across New Jersey every year. While these greenhorn crews might not be short on manpower, they're missing one vital ingredient: experience. Hardwood is a difficult material to tame; it takes decades of working with this beautiful building block to master its creative potential.
If you're searching for a company specializing in hardwood flooring installation in New Vernon, you should look out for these qualities:
1. High-Quality Materials
Achieving a look that not only complements the architecture of your home but also reflects your own personal style may require a wide range of high-quality materials. At Barbati Hardwood Flooring, our craftsmen have the skills, tools, and knowledge to work with an extensive list of different wood stains, species, and colors to create hardwood floors that are just as beautiful as they are durable.
2. Extensive Portfolio
Our stunning portfolio not only demonstrates our commitment to exceptional quality but also can serve as inspiration for your own project. We have installed, restored, and repaired hundreds of floors in antique homes, businesses, and upscale restaurants. We also create custom border inlays, medallions, and accenting borders.
3. Unparalleled Experience
Over the past 30 years, Barbati has been a pioneer of wood flooring installation techniques and hardwood floor styles. We stick to one guiding principle: Our work isn't finished until you are absolutely delighted with the outcome.
Beautiful Hardwood Floors New Vernon NJ Residents Deserve!
Ready to reinvigorate every square inch of your home? The team at Barbati can create the right hardwood floor for any space. Call 484-354-8869 today to speak with one of our expert craftsmen.