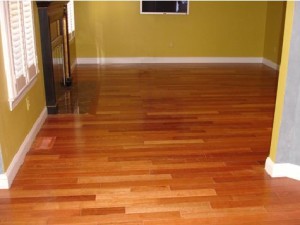 Are you looking for an experienced team of hardwood floor installers in Rittenhouse Square PA? The pros at Barbati are here to transform your vision into a reality. With decades of experience in hardwood floor installation, refinishing, and restoration, our team has the knowledge and talent to deliver stunning results.
As a testament to our exceptional service quality, more than 90% of our clients are referrals or repeat customers. We will treat your home or business as if it was our own, providing honest workmanship and going the extra mile to beat your expectations. Call us today at 484-354-8869 for a free consultation.
What Sets Barbati Apart from Other Hardwood Floor Companies in Rittenhouse Square PA?
The experience and skills of the team that installs or refinishes your hardwood floor will have a profound impact on the final outcome. Hire a low-cost contractor, and it's likely that you'll end up paying more to repair the damage, or that your floor will not last very long before it needs to be restored.
At Barbati, our goal is to ensure every hardwood floor we install, refinish, or restore will look stunning through the years. Whether you need a floor in a home with small kids or in an upscale restaurant, our crew will deliver beautiful results. Our floors are designed to resist furniture scratches, pets, stains, and other common hazards.
We have been restoring, installing, and refinishing wood floors since 1987. We have worked in historical homes, upscale restaurants, modern homes, and everything in between. Click Here to view photos of our recent projects.
Our crew installs glue down flooring, naildown flooring, staple flooring, and floating flooring. We have experience working with unfinished, prefinished, and engineered hardwood flooring products. We can also help with wood inlays, medallions, and borders.
Call 484-354-8869 to Speak with Our Rittenhouse Square Hardwood Floor Experts Today!
Our crew is here to answer all of your hardwood floor questions and bring your dream indoor space to life. Call us today at 484-354-8869 to speak with a member of our team.