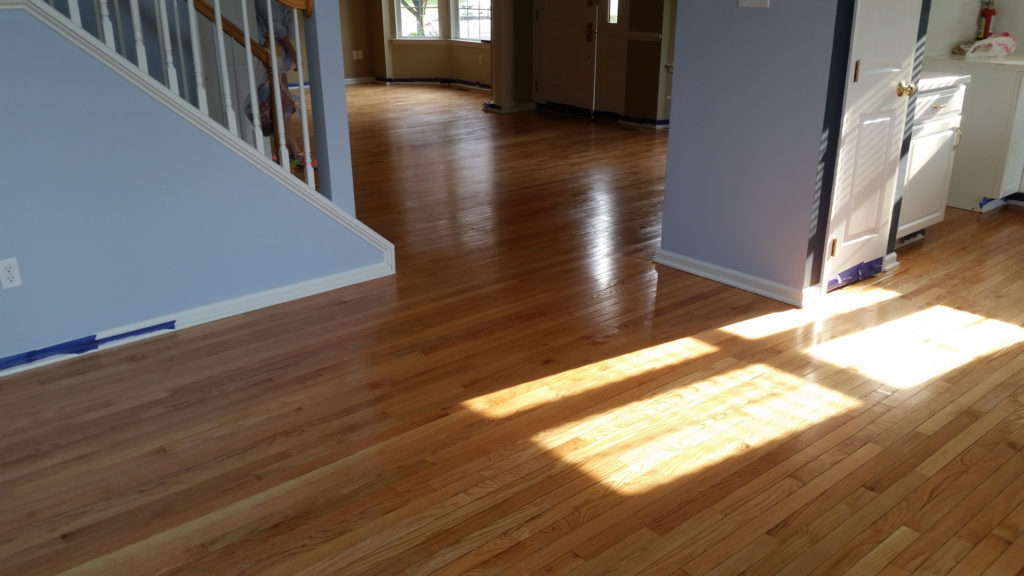 Excited pets, moving furniture, and frantic foot traffic can take their toll on your hardwood floors. When scratches, dents, and scuffs have snuffed out your flooring's former luster, you could benefit from expert floor refinishing. But what does it cost to refinish hardwood floors? In this article, we will common factors that contribute to the overall cost for this restorative process.
At Barbati Hardwood Flooring, we offer one of the most complete form of floor restoration services in the industry. From water stains to scratches to dents, our experts have encountered every type of floor damage you can name. We will sand, refinish, and repair your floors, reinvigorating your boards in just a few days. Call 484-354-8869 to get a quote.
Calculating the Cost of Hardwood Floor Refinishing
Depending on the size of your room and the severity of the damage to your boards, refinishing your floors can take between 3 to 5 days. It's a multiple stage process that requires years of experience working with different tools and techniques. Be warned: this is not a DIY job. Many homeowners have discovered the pitfalls of tackling refinishing projects by themselves and sanding through their boards causing permanent damage to their floors.
Here are a few factors that could impact the final cost of refinishing your flooring:
1. Additional Repairs
Refinishing involves sanding down hardwood boards to remove damage on the surface to reveal the layer of unmarked wood underneath. However, we often discover that some boards aren't salvageable. In these cases, we will need to repair your flooring by replacing any severely damaged boards. If you have antique flooring, we can acquire matching boards from historic properties for the closest possible match to your preexisting flooring.
2. Staining
When we refinish your boards, you can request to have the color of your flooring lightened or darkened. This staining process can breathe new life into your old hardwood. Due to the added material costs, this can result in an increase in the final cost of the refinishing project.
3. Protective Coats
At Barbati Hardwood Flooring, we apply coats of polyurethane to your refinished boards to protect your floors against future wear and tear. This will ensure your boards retain their luster for years to come. While this will add to the final cost of the refinishing project, it can save you money in the long run as your floors won't have to be repaired as frequently.
Contact Us Today for More Info on Cost to Refinish Hardwood Floors
Refinishing your damaged floors can be far more affordable than tearing up your boards and starting from scratch. When the beauty of your existing hardwood floors is diminished by scratches, damage, and dents, the pros at Barbati Hardwood Flooring can restore your boards to their original luster. To find out more, call us today at 484-354-8869.