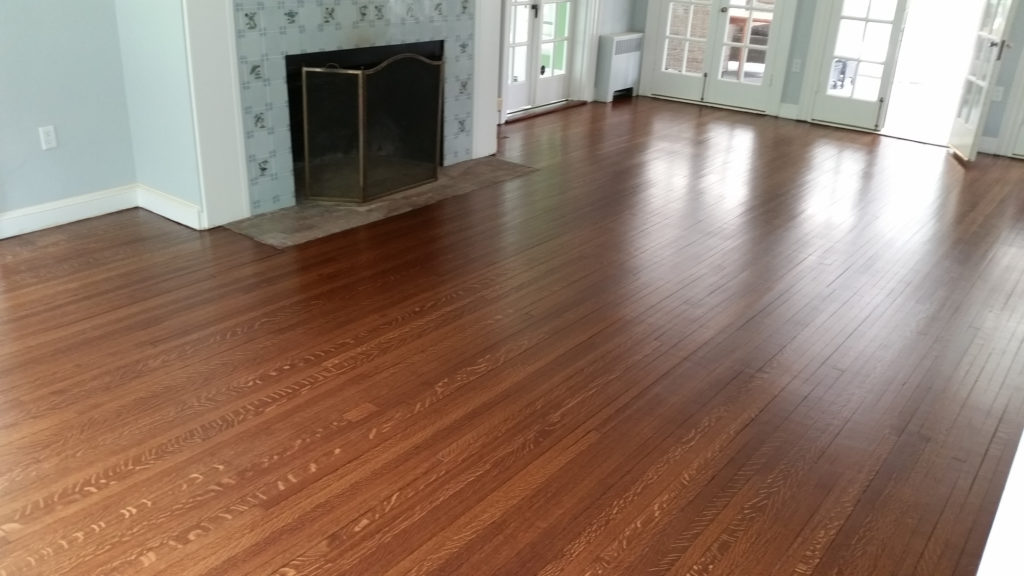 Regular refinishing is essential to ensuring your floors retain their luster. But how can you tell when to refinish hardwood floors? In this article, the pros at Barbati Hardwood Flooring will look at common signs that it's time for this restorative process.
Our team has refinished, restored, and installed hundreds of floors in modern homes, historic properties, and upscale restaurants. We offer one of the most complete forms of floor restoration in the industry so you can rest assured we will leave no stone unturned in our quest to reinvigorate your flooring.
Whether you want to find out more about our floor restoration services or have questions about installing new flooring, contact us today at 484-354-8869 to discuss your needs with a member of our team. Let's look at a few signs that it's time for expert hardwood floor refinishing:
1. Water Damage
Excessive moisture is one of your home's worst enemies. When water seeps into your flooring it can warp, stain, or discolor the boards.
Our pros will repair water damage by sanding away the damaged layers of your hardwood floor to reveal the untouched layers beneath. Then, we will apply layers of polyurethane to create a protective barrier against future stains, scratches, and scuffs. Unfortunately, hardwood flooring is not always salvageable. If the damage is too severe, we can track down matching boards to replace the damaged sections of your floors.
2. Scratches
When scratches start to ruin your floors, it's time to call in the refinishing pros. Even the deepest scratches are no match for our pros.
3. Sun Damage
Excessive sun exposure can cause your boards to fade. If you notice faded or discolored boards, it's time to call Barbati Hardwood Flooring. Not only will our pros repair the damage, we can also lighten or darken the color of your flooring on request.
Need Hardwood Floor Refinishing? Call Barbati
When your boards lose their shine, the pros at Barbati can help restore your flooring to its original luster. From scratches to stains, our team has encountered every type of flooring damage imaginable. Call 484-354-8869 today to get started.