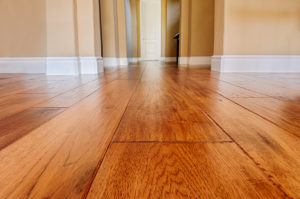 Hardwood floors can become damaged from years of wear and tear. If you're looking for hardwood floor restoration near me, contact Barbati Hardwood Flooring. We can make your floors look like new.
How Hardwood Floors Can Be Damaged
Foot traffic from both humans and pets can damage hardwood flooring. High-heeled shoes and pets' claws are some of the most common sources of scratches. Hardwood floors can also get damaged when kids play with toys and when furniture is dragged or pushed along the floor.
Over time, scratches and dents can grow in number and detract from a hardwood floor's appearance. Fortunately, Barbati Hardwood Flooring has a team of professionals who are experienced in hardwood floor restoration. We can breathe new life into damaged floors.
How We Can Restore Your Hardwood Flooring
Our team can start by sanding the floor to remove the damaged top layer and reveal a new layer of wood in pristine condition. We can then apply a layer of stain in the color of your choice and top it with polyurethane to protect the floor from future damage. Barbati Hardwood Flooring does not use acrylics that can be harmful.
Since the quality of historic hardwood flooring is generally better than that of modern flooring, it usually makes more sense to restore hardwood floors in historic homes than to replace them. We have experience repairing and restoring antique hardwood floors in historic homes located across Pennsylvania. Our team can make old hardwood floors look better than new hardwood flooring that can be purchased today.
When restoring antique hardwood floors, it's often necessary to replace some boards. Finding a close match can be difficult, but Barbati Hardwood Flooring is up to the challenge. If your home has an antique floor that needs to have some sections replaced, we can locate and acquire antique flooring to get the closest possible match and create a seamless appearance.
Get a Quote for Hardwood Floor Restoration Near Me
Barbati Hardwood Flooring has been serving residents and business owners across Pennsylvania since 1987. We are proud that more than 90% of our current clientele consists of repeat customers and referrals. Contact us at (484)354-8869 to learn more about the services we offer or to request an estimate.