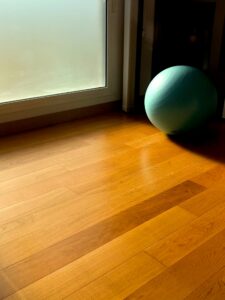 Refinishing the hardwood flooring in your home can dramatically improve its appearance. If you're wondering how much does it cost to refinish wood floors, it's difficult to give a simple answer since several factors can influence the total price of the project.
Factors That Can Affect Hardwood Floor Refinishing Costs
The size of the area to be refinished and the species of wood will help determine the cost to refinish your hardwood floors. The overall condition of the floors will also be important. Widespread and significant damage will require more prep work, which will cost you more money. If you're planning to have multiple rooms refinished and the flooring in each room has major damage, you should expect to pay more than you would if you just needed to have hardwood flooring refinished in one room with only minor damage.
The materials used will be important. For example, several types of hardwood floor stains and topcoats are on the market, and they vary in terms of quality and price. Some pre finished floors with aluminum oxide will be extra due to the extra hard finish.
Where you live can also affect the cost of hardwood floor refinishing. Location can influence prices for materials, as well as labor costs.
Get a Quote to Find out How Much Does It Cost to Refinish Wood Floors
The team at Barbati Hardwood Flooring can refinish the floors in your home and restore them to beautiful condition. We can sand the flooring to eliminate scratches, scuffs, and other imperfections, then apply a fresh layer of stain in the same color you currently have or a different one of your choice.
We will have to inspect your home's hardwood flooring to give you an accurate estimate. We'll consider the type of flooring you have, its condition, the size of the area to be refinished, and other factors that may affect the cost of the project. We'll then provide you with a detailed written estimate. Call us today at (484) 354-8869 to schedule an inspection and get an estimate for hardwood floor refinishing.