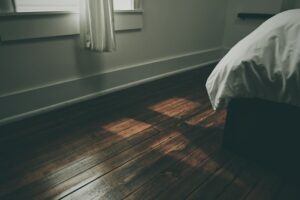 Refinishing hardwood floors can make them look like new, but it can also have financial benefits. Hardwood floor refinishing is not something that the average homeowner should attempt, and it's not something that all home improvement contractors are qualified to do. You can trust the professionals at Barbati Hardwood Flooring for hardwood floor renewal.
What Is Hardwood Refinishing?
The hardwood floor refinishing process removes the top layer of damaged wood to reveal a new layer that's smooth, free of dents and scratches, and a uniform color. Once the wood has been sanded, a new finish is applied, either the same color as the previous one or a different color.
Why Should You Refinish Your Wood Floors?
Refinishing can eliminate damage and discoloration and make wood flooring look as good as it did on the day it was installed. After your hardwood floors are refinished, they will make a positive impression on anyone who comes to visit.
Refinishing your wood floors can make them safer. Dents and gouges in the floor are a tripping hazard, especially for toddlers, senior citizens, and people who have difficulty walking. Refinishing your floors can reduce the risk of accidents and injuries.
Hardwood flooring is one of the most popular features that homebuyers look for. If you decide to sell your house, your refinished hardwood floors can help you attract a buyer.
Why Should You Hire a Hardwood Flooring Company?
You might have seen videos showing how to refinish hardwood floors, but the process isn't as simple as some might lead you to believe. The job requires specialized equipment that most homeowners don't have, as well as training in how to use it.
You can probably rent the equipment that's needed to refinish hardwood floors, but operating it is another issue. A small mistake can cause more damage to the floor. You might wind up having to hire a professional to refinish the floors anyway. It's better to avoid all of that and hire a hardwood flooring company so you can be confident that the process will be handled the right way.
Barbati Hardwood Flooring has refinished floors in homes and businesses all over Pennsylvania since 1987. Many of our customers have come back to us time and again and recommended us to their families and friends. Call Barbati Hardwood Flooring today at (484)354-8869 to get an estimate for hardwood floor renewal.