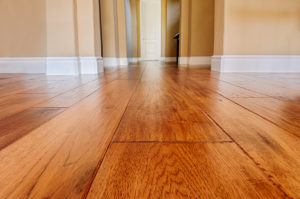 Hardwood flooring is one of the most popular home upgrades because it can enhance a house's appearance and increase its value. If you're looking for the best hardwood flooring installation in Pennsylvania, contact Barbati Hardwood Flooring.
Reasons to Install Hardwood Flooring
Hardwood flooring can make your home look more attractive and inviting. You can choose from a wide range of species and stains to have a floor that will blend in perfectly with your décor. You will have the option to change the color in the future if you purchase new furniture or just want something different.
Homeowners often choose hardwood flooring because it's easier to maintain than carpet. Hardwood flooring can be swept or vacuumed to remove dirt, dust, and other debris, and it won't stain if something is spilled on it, as long as it's cleaned up quickly. Carpet, on the other hand, is known for trapping stains and odors that can be difficult to remove.
Hardwood flooring has a much longer lifespan than carpet. While carpet may need to be replaced within 10 years, hardwood flooring can last for decades. If the surface becomes worn or damaged, you can hire professionals to sand and refinish it and have it looking as good as new.
Installing new hardwood flooring can increase your home's value. Many people who are searching for a new home have hardwood flooring on their wish list and will pay more for a house that has it. If you install hardwood flooring, you may recoup a high percentage of your investment when you eventually sell the house.
Contact Barbati for the Best Hardwood Flooring Installation
The team at Barbati Hardwood Flooring can install unfinished, prefinished, or engineered wood flooring at your Pennsylvania home. We are skilled in the installation of nail down, staple, glue down, and floating flooring, as well as borders, medallions, and inlays. You can purchase flooring from us, or you can buy flooring elsewhere and have our team install it.
Barbati Hardwood Flooring has been serving Pennsylvania homeowners and businesses since 1987. Because of the quality of our work, more than 90 percent of our clientele consists of repeat customers and referrals. Call (484) 354-8869 today to request an estimate.