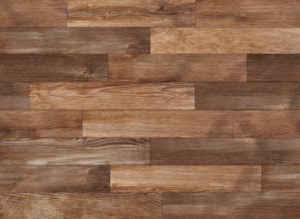 Daily use and wear and tear can cause hardwood flooring to become scratched. If your floors are showing signs of damage, it may be possible to refurbish them and improvement their appearance instead of replacing them. Barbati Hardwood Flooring can refurbish hardwood floors in your home to make them look as good as new.
How We Can Refurbish Your Hardwood Floors
Our team can start by securing any loose floorboards and removing any dust, dirt, and debris from the floor. We will then remove the molding from the edges of the room.
We can use a buffer to scuff-sand the hardwood flooring. That takes less time and costs less than sanding all the way down to bare wood. After we have sanded the floor, we will sweep and vacuum to remove dust and debris.
That will allow us to apply a water- or oil-based polyurethane finish in smooth layers to protect the wood's surface. If you would like to change the color of your
Should You Refurbish Your Hardwood Floors Yourself?
You may be thinking that refinishing hardwood floors will be expensive and that it would be better to do it yourself. Although you may be able to rent a buffer and refurbish your floors, you may find it difficult if you have never done it before or received formal training. Sanding a floor can be challenging, particularly around the edges of the room and in the corners. Our team of hardwood flooring specialists can complete the job in a fraction of the time it would take you and help you avoid the frustration.
Refurbishing a wood floor can kick up a lot of dust, and a hardwood flooring finish can release harmful fumes. Protective equipment is required to avoid breathing in hazardous substances. You may discover that buying or renting equipment and refurbishing hardwood floors yourself would be a hassle and would not save you much money.
Trust Barbati to Refurbish Your Hardwood Floors
Refinishing your home's hardwood flooring can remove surface scratches and improve its appearance.
The team at Barbati Hardwood Flooring can refurbish your hardwood floors to restore them to their original beauty. We have experience working in both newer and historical homes. Contact us today at (484)354-8869 to learn more or to schedule an appointment.