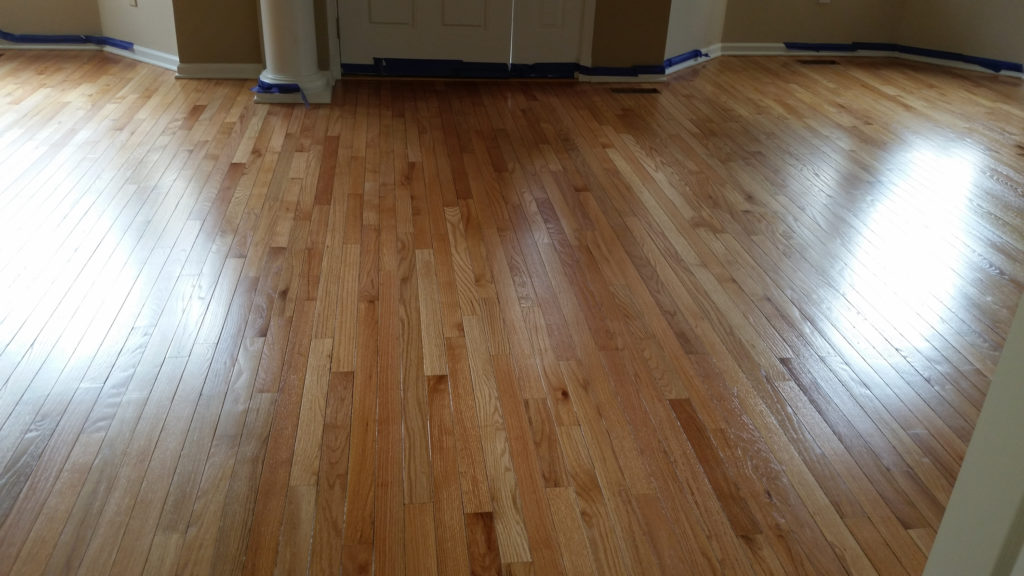 Refinishing your floors can help restore your boards back to their original luster. But how long does it take to refinish hardwood floors? In this blog, the pros at Barbati Hardwood Flooring discuss the ins and outs of this restorative process and how it can benefit your rooms.
At Barbati Hardwood Flooring, we have been refinishing, restoring, and installing hardwood floors for the past 30 years. During that time, we have floored hundreds of homes, historic properties and upscale restaurants. To find out more about our refinishing services, contact us today at 484-354-8869.
Hardwood Floor Refinishing Timeline
When scuffs, stains, and scratches start to ruin your once beautiful floors, expert refinishing can bring your boards back from the brink. At Barbati Hardwood Flooring, we offer one of the most complete forms of floor restoration in the industry. Our pros will sand, refinish, and repair your floors before applying a protective coating of polyurethane to safeguard your floors against damage in the future.
Unfortunately, because these coats take time dry, you will not be able to make use of your floors until the process is complete. Depending on the severity of the damage to your hardwood and the size of your rooms, it can take between three to five days – from sanding to applying the final coat – to refinish your flooring. In cases where some boards are damaged beyond repair, our pros will track down matching replacement pieces to achieve a cohesive overall look.
Our team can also lighten or darken the color of the floors on request. Besides refinishing and restoration, we also offer professional hardwood flooring installation. Our pros have experience with a wide range of wood products, from nail-down flooring to glue-down flooring to floating flooring.
Restore Your Floors With Help From Our Pros
Still wondering how long does it take to refinish hardwood floors? The pros at Barbati Hardwood Flooring are here to answer your questions and provide expert recommendations. You will not find a more thorough or committed team of flooring professionals than our talented team. Call 484-354-8869 and ask to speak to a member of our team.