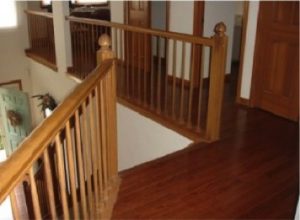 Nothing will add style, value, and functionality to your home like a newly installed or refinished hardwood floor. At Barbati, we offer a wide range of wood species, stains, and colors so you can personalize your wood floors for a distinct and original look. When searching for a trusted provider of hardwood flooring, Exton PA residents know Barbati has the materials, experience, and artistic craftmanship to turn their dream indoor space into a reality.
Over the past 30 years, we have installed hundreds of floors in businesses and homes throughout Pennsylvania. Whether you need hardwood floor refinishing, repairs, or an entirely new floor installed, our talented crew has you covered. Call us today at 484-354-8869 to speak with one of our expert contractors.
3 Qualities to Look for When Hiring a Hardwood Flooring Company
At Barbati, we understand that you have options when it comes to choosing a hardwood flooring company. From your initial call until your project is completed to your satisfaction, we will devote all of our energy, focus, and resources to beating your expectations.
Here are a few qualities that set us apart from other companies that offer hardwood flooring installation and refinishing in Exton PA:
1. Many Years of Experience
Barbati has been in the hardwood flooring industry for more than three decades, and over that time, we have pioneered new wood flooring styles and installation techniques. Our contractors take pride in their work, and we won't be satisfied unless you are absolutely delighted with the look of your new wood floors.
2. An Impressive Portfolio
Our portfolio features hardwood floors we've installed in modern homes, antique homes, and upscale restaurants. We've installed and refinished hundreds of wood floors, so you can be sure our team will get the job done right the first time.
3. Plenty of Wood Floor Options
There are countless ways to personalize your hardwood floors. Our team will listen to your aesthetic goals and provide expert advice to help you achieve them. We enjoy getting creative with different wood species, colors, and stains to design beautiful hardwood floors that exceed our customers' expectations.
Best Name in Hardwood Flooring – Exton PA – Barbati Hardwood
If you're ready to upgrade your home or business with a new hardwood floor, contact the crew you can trust. Call 484-354-8869 to discuss your goals with a wood flooring expert from Barbati.