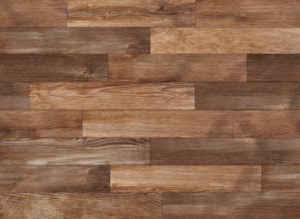 Hardwood flooring is meant to stand the test of time, but it can become damaged by foot traffic, water, and everyday wear and tear. If your old hardwood floors need a facelift, contact Barbati Hardwood Flooring to learn about antique floor restoration.
Reasons to Restore Antique Wood Flooring
If your home has antique hardwood floors that are damaged, you may be thinking about replacing them, but restoring them would probably be a better option. Antique hardwood flooring is often of better quality than modern flooring. Floors that were installed several decades or a century ago were likely constructed with old-growth wood that is harder than wood flooring available today.
Restoring any hardwood floor is a complex process that requires the right tools and specialized training. If the job is done incorrectly, the floor may be ruined. When it comes to antique floor restoration, having the right equipment, knowledge, and experience is even more critical. The professionals at Barbati Hardwood Flooring have what it takes to do the job right.
How Barbati Can Restore Your Flooring
We can begin by inspecting your hardwood floors to get a better understanding of their current condition. We can look for signs of damage and discoloration affecting individual floorboards, as well as gaps between boards caused by seasonal changes in humidity. Depending on your floor's condition, we may have to replace some boards that cannot be fixed. If so, we can find wood to get the closest match possible.
We can sand your hardwood floors to remove the top layer that has been scratched or scraped. That can reveal another layer of wood that has not been damaged. Once we have created a smooth surface, we can apply a stain and finish to enhance the wood's appearance and protect it from damage in the future.
Get an Estimate for Antique Floor Restoration Services
Antique hardwood flooring was made to last. Even if your floors look scratched and worn, they can be restored and made to look better than brand-new flooring. At Barbati Hardwood Flooring, we have been restoring floors in homes and businesses since 1987. Our superior results have earned us a loyal following. Call (484) 354-8869 to request a quote.