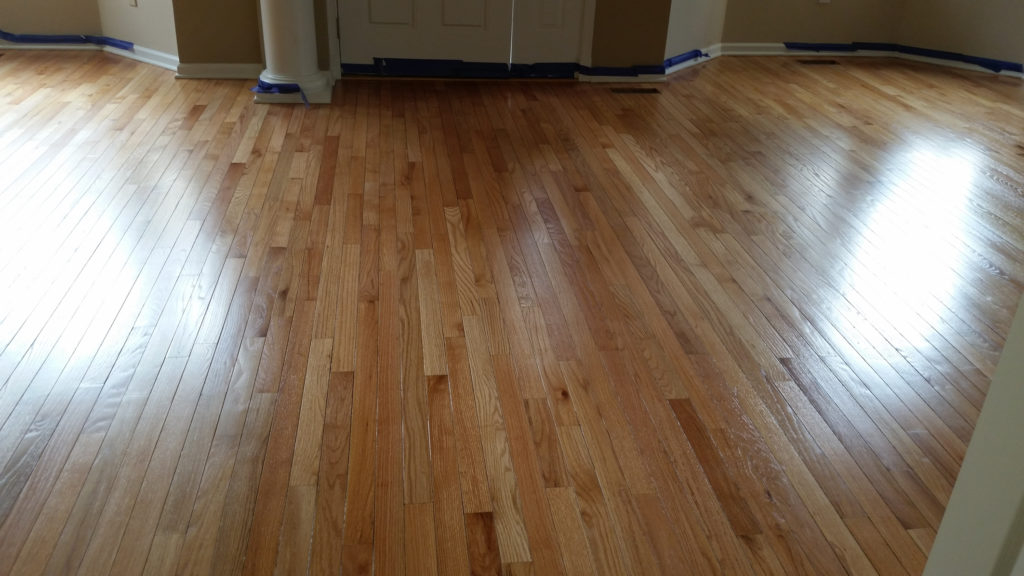 Wear and tear are natural parts of a hardwood floor's lifespan. While scratches, marks, and stains are inevitable, these eyesores need not be permanent. At Barbati Hardwood Flooring, we specialize in expert hardwood floor restoration. Wondering if you can DIY hardwood floor patch repair? In this article we answer your questions and discuss the benefits of hiring a pro.
At Barbati Hardwood Flooring, we've floored, refinished, and repaired hundreds of floors in apartments, homes, businesses, and upscale restaurants. Whether you need help restoring antique boards or installing brand new flooring, our team has the knowledge and tools to deliver stunning results. Contact us today at 484-354-8869 to schedule a consultation.
Hardwood Floor Repair: DIY vs. Professional Restoration
The DIY approach will help you save money. But while you can tackle most tasks around the home, dealing with hardwood flooring isn't as easy as power washing your patio.
First, you will have to assess the damage and identify which parts of your flooring must be removed and replaced. Second, using a power tool, you must remove these sections carefully to avoid damaging the surrounding boards. Then, you will have to find matching boards, cut these down to the correct size and install them securely to minimize warping. Finally, you will need to refinish your flooring, applying coats of polyurethane to lock in and protect its beautiful, refreshed appearance.
As you can see this is a time-consuming process with a lot of room for error. Major mistakes can be costly as you'll have to call in a professional crew to repair any damage you've done.
At Barbati, we'll take care of every part of the repair and patching process, from the first cut to the final coat. When we're done, your flooring will look good as new and you can enjoy peace of mind that your boards are protected against damage down the line.
Need Hardwood Repairs? Speak to the Pros at Barbati
Scratches, scuffs, and stains can ruin your rooms. At Barbati, we specialize in quick, effective repair designed to restore your boards in record time. Contact us today at 484-354-8869 to speak to one of our flooring pros.