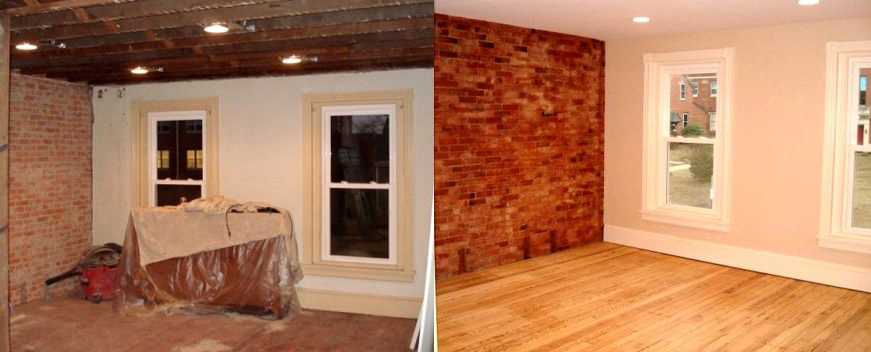 A wooden floor is more than just a collection of beautiful boards. Not only is there an art to how each board is installed, additional elements such as inlays, medallions, and more can be used to elevate this coveted material to a new level of style and sophistication. At Barbati Hardwood Flooring, we specialize in installing distinctive wood floors that will make your rooms feel unique, timeless, and welcoming. In this article, we discuss the techniques we use to achieve these stunning results.
At Barbati, we have more than 30 years of experience installing, refinishing, and restoring hardwood floors. You can trust us to get the job done right! Contact us today at 484-354-8869 to find out what we can do for you and your home.
Here are just few ways we can create distinctive wood floors for your rooms:
Antique Boards
If you own a historic home with aging floorboards, you may think there is no other option than to tear up the damaged sections and start anew. But those boards have a rich history that gives your spaces a unique feel that you'll struggle to replicate with modern materials. At Barbati, we will scour the country for antique boards that match the rest of your flooring, using advanced sanding and refinishing techniques to make sure not one board looks out of place. We can retain the magic of your old flooring but still remove unsightly scratches, scuffs, and stains.
Custom Medallions and Border Inlays
Wood floor inlays are striking features that slot between your boards to give your flooring a distinct look. You can use border inlays to frame your spaces or draw attention to particular parts of your rooms. Medallions are small pieces of varnished artwork that can be customized to reflect or complement your interior design theme and/or architecture.
Wood Species
Hardwood boards can be made from many different wood species. As a result, there are countless different shades and textures to choose from when selecting your flooring. This gives you the creative freedom to run wild with your grand designs, tailoring the overall look to suit your exact tastes.
Upgrade Your Flooring with Help From Barbati
Distinctive wood floors can help your rooms shine. At Barbati, our pros have floored hundreds of homes, and have the tools, knowledge, and experience to transform your property. Contact us today at 484-354-8869 to find out more about our flooring installation service.